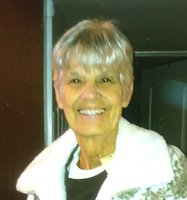 Betty Jo Hall Woods Hollopeter
Betty Jo Hall Woods Hollopeter, of Independence, KY passed away at the Residences at Salem Woods in Cincinnati, OH on Sunday, November 19, 2017 at the age of 82.
She was born in Harlan, KY on September 14, 1935; the daughter of Austin and Tevis Campell. Betty Jo retired as a tax examiner for the IRS and was involved in the Shriners, Independence City Council and the Parks and Recreation Committee. She loved making crafts, reading, gardening and traveling to Lake Cumberland. Her greatest joy, however, was spending time with her beloved family.
Betty Jo was preceded in death by her parents and a spouse, Jack Woods.
She is survived by another spouse, Robert "Bob" Hollopeter; daughters, Deanna (Maury) Damon and Denise Dungan; sons, Daniel Hall, Douglas Hall and David Hall; sisters, Jeanette Justice and Gloria Ferguson; 8 grandchildren; 11 great-grandchildren; as well as many other relatives and friends.
A visitation for Betty Jo will take place from 9:30 AM until the time of the funeral service at 11:30 AM on Friday, November 24, 2017 at Chambers & Grubbs Funeral Home, Independence. Burial will immediately follow at Floral Hills Memorial Gardens Cemetery.
Memorials in Betty Jo's name may be given to the Oleika Shriners Hospital Transportation Fund, 326 Southland Drive, Lexington, KY 40503.