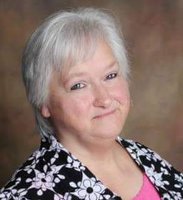 Linda Sue Tapp
**PER THE FAMILY'S REQUEST SERVICES HAVE BEEN POSTPONED TO TUESDAY 1/16/18 FROM 5-7 AT CHAMBERS AND GRUBBS, FLORENCE**
Linda Sue Tapp, of Lawrenceburg, IN passed away suddenly at Deerborn County Hospital at the age of 60.
She was born in Oneida, TN on April 30, 1957; the daughter of Jimmie Lonzo and Dora May Bryant. Linda worked as a CNA for various Kentucky nursing homes and enjoyed spending time with her family.
She will be grieved by her children, Tabbitha Tapp, Steven Tapp and Shannon & Kenneth Webbels; siblings, Faye & Ronnie Carter, Dorothy & Richard King and Barb Davidson; many grandchildren; as well as other relatives and friends.
A visitation for Linda will be held from 5:00 PM until 7:00 PM on Tuesday, January 16, 2018 at Chambers & Grubbs Funeral Home, 8461 Dixie Highway, Florence, KY 41042.