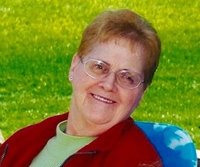 Lois Helen Fahey
Lois Helen Fahey, 84, of Independence, KY, passed away peacefully surrounded by her family on Tuesday, January 9, 2018, at Carmel Manor in Ft. Thomas, KY.
Lois was an active member of St. Cecilia Church in Independence, KY, and a member of the Independence Senior Center. She was devoted to her religion and was an RCIA sponsor for years for adults joining the Catholic faith. Lois enjoyed ceramics and was known as the social butterfly at Carmel Manor for all the various activities in which she participated.
Lois is preceded in death by her loving husband, Thomas Fahey, and her brother, Robert Schuett.
She is survived by her eight daughters: Deborah (Daniel) Weik, Carolyn (Greg) Mitchell, Joni (Marc) Roden, Joyce (Mike) Blaze, Janice (Brian) Baker, Connie Deck, Gerri (Ted) Schuh, Amy Fahey; sisters, Joan Boland, Caryl Hinkle; brother, Don Schuett; 19 grandchildren, 15 great-grandchildren; and many other family and friends.
A visitation will take place on Sunday, January 14, 2018, from 4:00 PM until 7:00 PM, and Monday, January 15, 2018, from 10:00 AM until the time of Mass of Christian burial at 12:00 PM at St. Cecilia Catholic Church in Independence, KY. Burial will immediately follow at St. Cecilia Church Cemetery.
In lieu of flowers, memorial donations in Lois' name may be made to Carmel Manor Building Fund Attn. Sr. Diane Mack: 100 Carmel Manor Dr., Ft. Thomas, KY 41075 or St. Cecilia Parish Building Fund: 5313 Madison Pike, Independence, KY 41051.