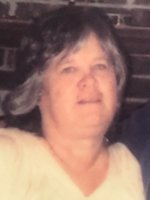 Mary Embry
Mary Louise Embry, of Independence, KY passed away at St. Elizabeth Hospice in Edgewood, KY on Saturday, February 3, 2018 at the age of 85.
She was born in Cincinnati, OH on April 12, 1932; the daughter of the late George and Florence Hardy. Mary was a homemaker who enjoyed gardening, birds and collecting angels. However, her greatest joy was spending time with her family.
She was preceded in death by her parents; Husband, Nelson Embry; daughter, Linda Wittman; brothers, George Hardy, Carlos Hardy.
Mary is survived by her children; Nelson Embry Jr., Raymond Embry, Irma Jones-Smith, Wanda Harvey, Brenda McWorter, Arlene Rowe, Marcilla Beagles, Jack Embry, Tommy Embry; siblings, Marlene Holloway, Carol Stinson, Gary Hardy; 22 grandchildren; 46 great grandchildren; as well as many other relatives and friends.
Interment for Mary will be held at 10:00 AM on February 7, 2018 at Independence Cemetery, Independence, KY.
Memorials in Mary's name may be made to the American Diabetes Association, 8604 Allisonville Road, Suite 140 Indianapolis, Indiana, 46250.