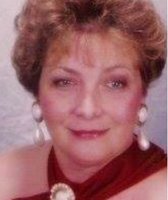 Nancy Jean Corbin
Nancy Jean Corbin, of Covington, KY passed away at St. Elizabeth Hospital in Edgewood, KY on Monday, February 5, 2018 at the age of 69. She was born in Covington, KY on October 18, 1948; the daughter of the late William Corbin and Norma Jean Dorsey.
Nancy was a member of Faith Baptist Church in Latonia, KY. Nancy worked as a housekeeper and enjoyed spending time with her family and watching tv.
She was preceded in death by her parents and two sisters, Kathy Godman and Brenda Dodds. She is survived by her loving son, Gary (Kelly) Wayne Scroggins; grandchildren, Alisha and Cody Scroggins; brothers, Greg Corbin and Dan (Laura) Corbin; devoted friend, Leslie LaBare; as well as many other family and friends.
A gathering of friends will take place on Thursday, February 15, 2018 from 6PM until 8PM at Faith Baptist Church, 218 W 33rd St, Covington, KY 41015.
In lieu of flowers donations are asked to be made to Faith Baptist Church of Latonia, 218 W 33rd St, Covington, KY 41015.