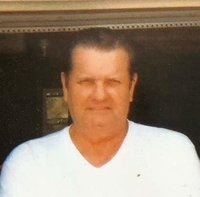 Gary Ray Ryle
Gary Ray Ryle, age 76, of Union, passed away at his residence on Monday, February 4, 2019. He was born on October 4, 1942 in Covington, KY to the late, Ivan and Louise Ryle.
Gary retired from Harper Oil as a truck driver and was a former member of the Union Masonic Lodge 304. In his younger years he enjoyed playing basketball and baseball. He always had a passion for fishing, especially with his family, being outdoors and farming.
Gary is preceded in death by his parents; wife, Shirley Ryle; son, Rodney Ryle; sister, Bettie Ryle and brothers, Estel and Wendell Ryle. He is survived by his son, Brandon Ryle; granddaughter, Kaitlynn Helterbrand; great-granddaughter, Alexa Helterbrand and several nieces, nephews, family members and friends.
A visitation for Gary will be held on Saturday, February 9, 2019 from 11AM until the time of the funeral service, 1PM, at Chambers and Grubbs Funeral Home in Florence. Interment will immediately follow at East Bend Cemetery.
Memorial donations are suggested to St. Elizabeth Hospice, 1 Medical Village Dr. Edgewood, KY 41017.