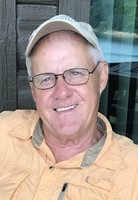 Clifford ""Cliff"" Grimes
Clifford "Cliff" Grimes, of Independence, KY passed away surrounded by his caring family at Harmony Court Rehab and Nursing Facility in Cincinnati, OH on Wednesday, November 6, 2019 at the age of 77.
He was born in Manchester, KY on February 18, 1942; the son of the late Charlie and Callie (Grubb) Grimes. Cliff worked as a mechanic and a self-employed carpenter and was a member of the Masons. He also enjoyed hunting, fishing and boating. His greatest joy, however, came from spending time with his beloved family whom he cherished dearly.
He was preceded in death by his parents; two sisters, Odell Sparks and Laurine Allen and one brother, Foster Grimes.
Cliff is survived by his faithful and devoted wife of 56 years, Jessie Allen Grimes; children, Ricky (Karen) Grimes and Sandy (Richard) Rettinger; sister, Hazel Napier; granddaughter, Britni List; great-grandchildren, Josie Wing and Jaxson Wing; as well as many other relatives and friends who will mourn his passing and continue to cherish the many memories he made with them.
A visitation for Cliff will be held from 12:00 PM until 1:45 PM on Tuesday, November 12, 2019 at Chambers & Grubbs Funeral Home, 11382 Madison Pike, Independence, KY 41051. Masonic funeral honors will begin at 1:45 PM, followed by a funeral service at 2:00 PM at the funeral home. Cliff will then be laid to rest at Richwood Cemetery, 1070 Richwood Road, Walton, KY 41094.
Expressions of sympathy in Cliff's name may be made to either the Alzheimer's Association, 644 Linn Street # 1026, Cincinnati, OH 45203 or the American Heart Association, 5211 Madison Rd, Cincinnati, OH 45227.
For directions, to order flowers, to leave a condolence message for the family, share a memory of Cliff or to view the Celebration of Life tribute video, please visit the corresponding tabs on this page.