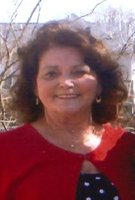 Judy "Dee" Creekmore
Judy "Dee" Creekmore, age 73, of Independence, KY passed away on Saturday, February 8, 2020 at Madonna Manor. Dee was born on August 22, 1947.
She loved to read and travel to anywhere she could go, especially the beach. In her later years, Dee liked to make crafts and art. Her family jokingly remembers that she always liked to have a good argument whether she was right or not. However, Dee's favorite hobby was spending time with her grandchildren.
Dee was preceded in death by her husband, Lester Homer Creekmore; and granddaughter Madison Eaves.
She is survived by her children, Rachel (Chris) Eaves, Jeff Schultz, and Alan (Debbie) Bryant; three grandchildren, Jacob and Joshua Schultz, and Hunter Eaves.
Visitation will be held on Wednesday, February 12, 2020 from 9:00AM until time of service at 10:30AM at Hickory Grove Baptist Church, 11969 Taylor Mill Rd, Independence, KY 41051. Burial will follow at Forest Lawn Memorial Park.