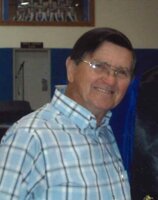 William Kelsey "Bill" Angel
William Kelsey "Bill" Angel, age 83, of Independence, passed away Wednesday, March 2, 2022, at St. Elizabeth Hospice in Edgewood, KY. Bill retired from General Motors, where he worked in Welding, Electric, Maintenance and Repair (a "W.E.M.R.") for over 32 years. He was a member of Community Family Church, an avid bird watcher, and formerly enjoyed running, working on puzzles and sudoku, hunting, and fishing.
He is survived by his wife (of 63 years), Wilma Lovitt Angel; sons, William Kelly Angel, Rod Angel (Karen), and Darryl Scott Angel; and grandchildren, Aaron Angel, Bryan Angel (Katie), Kevin Angel, Kyle Angel, Mandy Simpson, and Pamela "Grace" Moore. He was preceded in death by his parents, Randy Sutton Davis and Croley Davis, and sister, Lois Harmon.
Visitation will be Saturday, March 5, 2022, from 11 a.m. to 12 noon with the funeral service beginning at noon at Chambers and Grubbs Funeral Home, 11382 Madison Pike, Independence, KY 41051. Interment will be at Independence Cemetery. Memorials may be made to the Kenton County Parks, 420 Independence Station Rd., Independence, KY 41051 or to Community Family Church, 11875 Taylor Mill Rd, Independence, KY 41051. For directions or to leave the family a message of condolence, please go to the tribute wall tab above.