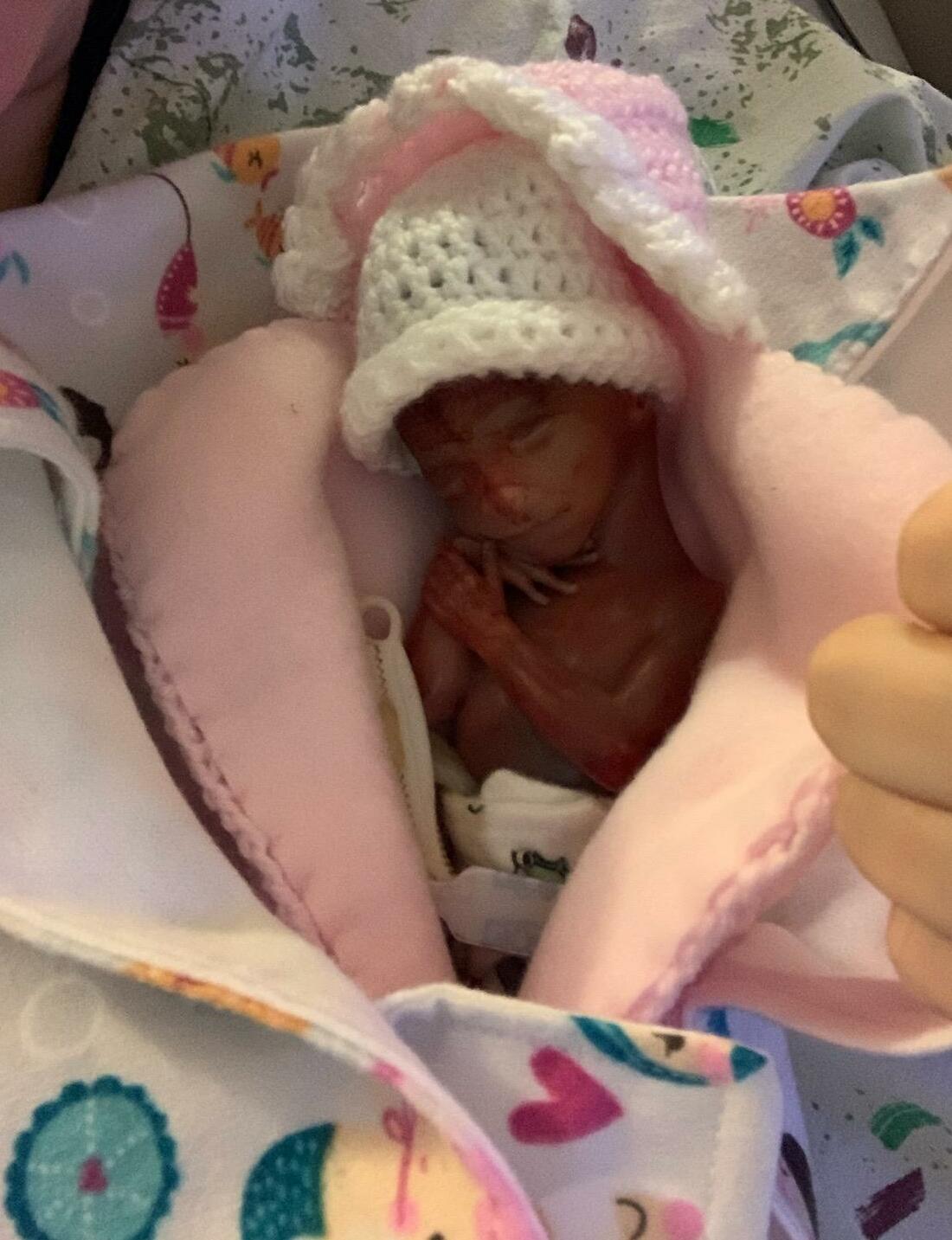 Obituary of Aumri Iris-Rayne Phillips
"She was born silent into this world,
but her little life spoke volume"
Our sweet angel, Aumri Iris-Rayne Phillips, was born and passed away in her mother's arms on Friday, July 15, 2022 at Good Samaritan Hospital in Cincinnati, OH. In Aumri's short time with us, she touched a number of hearts and was truly a blessing to her family. The love they have for her is unmeasurable. Even with complications while still in the womb, Aumri proved that she was every bit of a fighter. There are no words to describe the pain in our hearts with her loss.
She is welcomed into heaven by her paternal grandma, Pamela Jones and her big brother, Zayd Phillips.
Survived to mourn her loss are her loving parents, Wittni Webster and Raymond Phillips; big sister, Ayzlinn DuBois; maternal grandma, Christina Thompson; aunts, Christine Thompson, Jade Webster, Ashley Thompson, Sarah Jones, and Casey Cadenas; numerous cousins; as well as other friends and relatives who cherished her being.
At this time no formal services will be held. To leave an online condolence for the family please visit the tribute wall.
To send flowers to the family or plant a tree in memory of Aumri Phillips, please visit Tribute Store

Honored to be entrusted with the care and satisfaction of families since 1906​

​