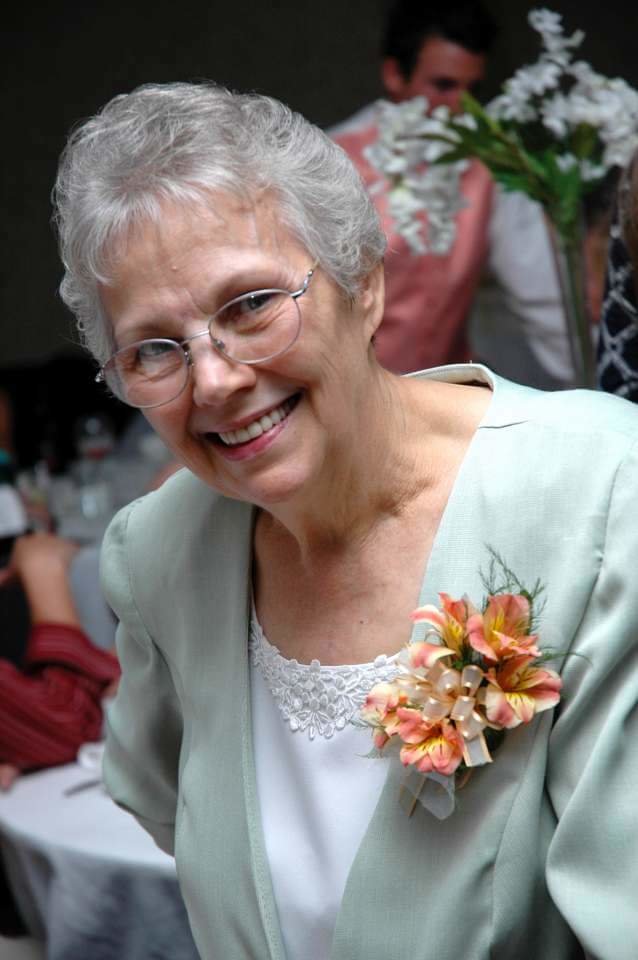 Obituary of Dolores Brueggemann Butler
Dolores A. Brueggemann Butler, age 83, of Walton, passed away peacefully surrounded by family Saturday, May 5, 2018 at her home.
She was born to the late Lawrence and Emma Brueggemann on October 29, 1934 in Covington, KY. Dolores was a homemaker, a member of St. Joseph's Mission and a Third Order member of St. Francis.
She was a loving mother who enjoyed sewing for and spending time with her family, gardening and doing crossword puzzles. She worked in the family owned Bait Shop and had a shop for sewing, alterations and dry cleaning.
Dolores is preceded in death by her parents, her daughter, Patty Vinson (Jeff) and her brother, Bernie Brueggemann.
She is survived by her loving husband of 64 years, Franklin Butler; children, Charlie Butler (Peggy), Debbie Malone (Don), Bill Butler (Jerilyn), Judy Edgington (Jeff), Tim Butler, Roseann Simmons (Al), Jeanine Huff (Garry), Bishop Giles Butler, OFM, Mark Butler (Beth), Amy Hincks (David), Jimmy Butler (Tammi), Chris Butler and Larry Butler (Erin); siblings, Richard Brueggemann, Albert Brueggemann (Ann) and Mary Ruth Kunkel (Joe); 41 grandchildren and 65 great-grandchildren.
The family greatly appreciates all the help from the caregivers, especially Angie Robinson and Patti Ashcraft.
A visitation will be held on Friday, May 11, 2018 from 5PM until 9PM at Chambers and Grubbs Funeral Home in Walton. Private Mass and burial at the convenience of the family.
Memorial donations are suggested to St. Joseph's Mission or to Franciscan Friars, 2760 Beaver Road, Union, KY 41094.