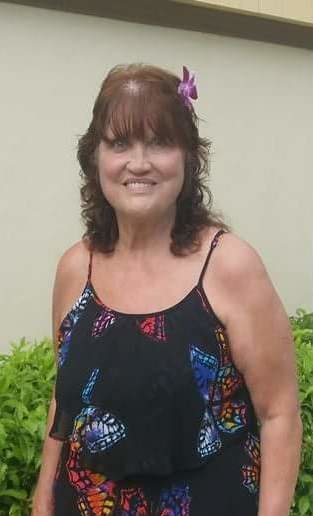 Obituary of Janet Clark
Janet Fay (Johnson) Clark, age 63, of Florence, passed away on Sunday, July 1, 2018 in Lexington, KY. She was born to the late Carlos and Betty Johnson in Covington, KY on April 25, 1955.
Janet worked as a tax examiner for the IRS and attended church at Bethesda Community. She cherished spending time with her grandchildren whether it was traveling with them or attending their extracurricular activities. Janet loved going to the beach and swimming in both the ocean and the pool.
She always had a great time visiting Gatlinburg and enjoyed the beautiful mountainous scenery. Janet is preceded in death by her parents; husband, Don Clark and her sister, Dottie Huddleston. She is survived by her daughters, Barbara Martin and Betty (Gary) Bischoff; brother, Tom (Diane) Johnson; sister, Carlotta Holsclaw; granddaughters, Erica and Alicia Bischoff and many other beloved family members and friends.
A visitation for Janet will be held on Tuesday, July 3, 2018 from 10AM until the time of the funeral service, 12PM, at Chambers and Grubbs Funeral Home in Florence. Interment will immediately follow at Floral Hills Cemetery.
Memorial donations are suggested to Foundations for Women's Cancer, 230 W. Monroe St., Suite 710 Chicago, IL 60606-4902.