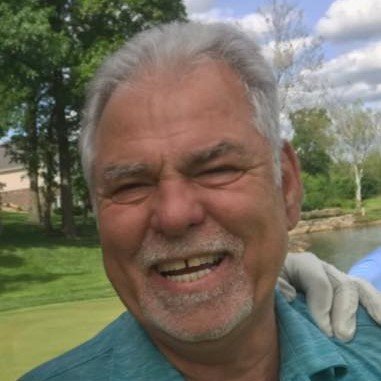 Obituary of Carl "Curly" Simpson
Carl "Curly" Simpson, age 67, of Union, KY passed away on August 7th, 2019 at Jewish Hospital surrounded by his family. He was born the son of the late Carl and Ann (McDough) Simpson on December 3, 1951 in Covington. Curly was an entrepreneur most of his life. His two greatest joys were GOLF and spending time with his grandbabies.
In addition to his parents, he was preceded in death by his son, Carl Jason Simpson. Carl is survived by his wife, Linda Coppage Simpson; three children, Heather Williams and her husband, Adam, Leslie Simpson, and Lauren Due, and her husband, Cory; four grandbabies, Brynden, Lyla, Elle, and Cole; his father-in-law, Chester Coppage; and many friends from Triple Crown Country Club.
A celebration of life will be held on Sunday, Augst 25, 2019 at Triple Crown Country Club from 3:00PM-5:00PM. Welcome to all who would like to remeber him.