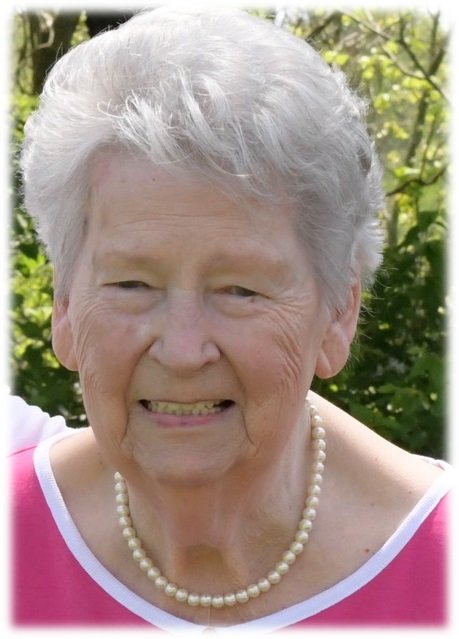 Obituary of Edith Nora Tunning Chowning
In Loving Memory Of
Edith Alsip Tunning Chowning
May 6, 1927 – November 22, 2019
Edith, 92 of Crittenden, KY. died Friday, November 22, 2019 at Rosedale Green, Covington KY.
She was the daughter of the late Ruben and Fannie Alsip of Fiskburg KY. She was the widow of Clinton Tunning Sr. they were married for 19 years and had 5 children, Judy, Clint Jr. Terry, Lecia, and Fred (deceased). She was also the widow of Larry Chowning, and they enjoyed 24 years of marriage together.
Edith is preceded in death, by her first born son Fred R. Tunning in 1996. His death was a loss she struggled with the remainder of her life. She is also preceded in death by her parents Ruben and Fanny Alsip, and her siblings, Willard Alsip, Dillard Alsip, Charles Alsip, and Louise Atha.
She loved to make a home and decorate it for her family. She was an excellent cook and baker. She was famous for her sugar glazed cake, and her creamy white and chocolate fudge. She loved Gospel music and singing the old timey songs. Bluegrass music was deep down in her soul. Her Dad played the Banjo and her sister Louise played the Guitar.
She is survived by her dearest and best friend John Halsey, her siblings Chester Alsip, Ruby Paulson, Irene Powell, and Norma Ryan. Her children Judy Sims, Clint Tunning Jr. Terry (Gretchen) Tunning, Lecia (Roger) Garvey, and 11 grandchildren, Laurie Skipton, Amy Fetters, David Tunning, Tara Art, Terry Tunning II, Tammy Fincher, Tonya Storenski, Candace Bennett, Taylor Tunning, Joshua Garvey, Miranda Hahs, also 26 great grandchildren, and numerous nieces and nephews.
A visitation for Edith will be held from 6:00 PM until 8:00 PM on Monday, December 2, 2019 at Chambers & Grubbs Funeral Home, 11382 Madison Pike, Independence, KY 41051. A funeral service will be held the following day, Tuesday, December 3, 2019 at 11:00 AM at the funeral home. Edith will then be laid to rest at Floral Hills Memorial Gardens Cemetery in Taylor Mill, KY. Expressions of sympathy may be made to the National Breast Cancer Foundation, P.O. Box 678572, Dallas, TX 75267-8572.
For directions, to send flowers, or to leave a condolence message for the family, please visit www.chambersandgrubbs.com.