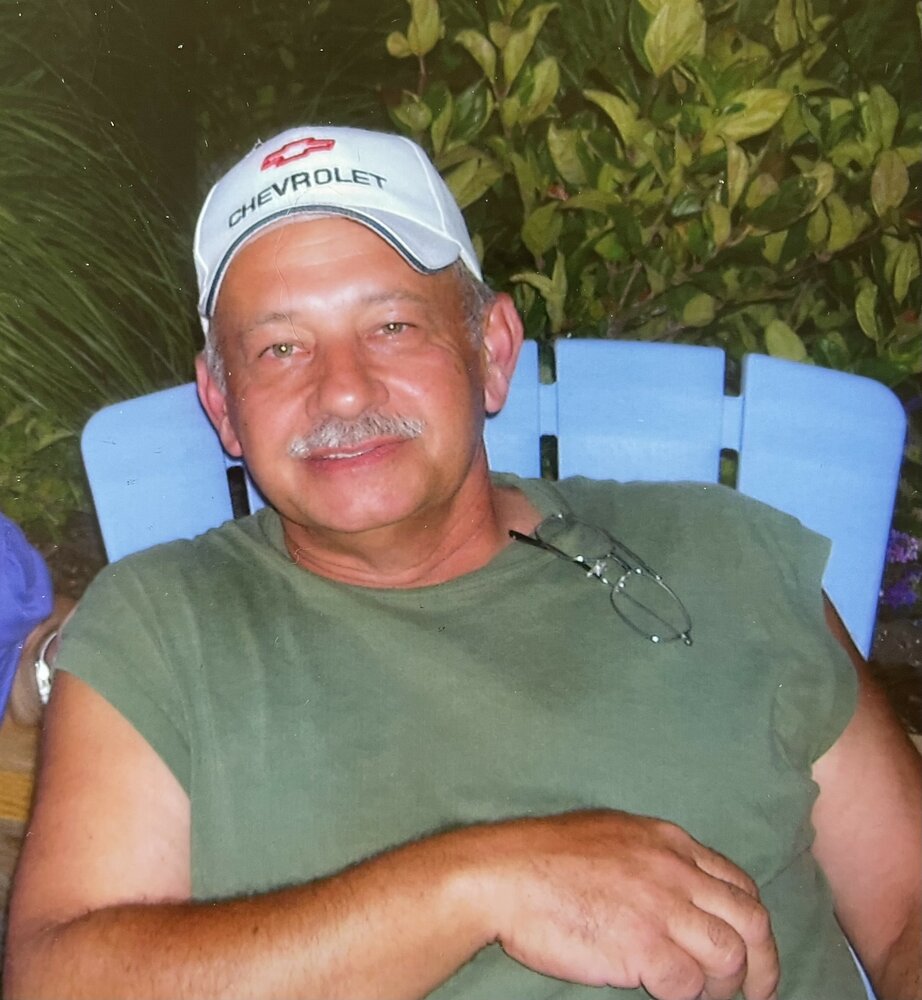 Obituary of George Stratman
Please share a memory of George to include in a keepsake book for family and friends.
Blackbird singing in the dead of night
Take these broken wings and learn to fly
All your life
You were only waiting for this moment to arise
Blackbird singing in the dead of night
Take these sunken eyes and learn to see
All your life
You were only waiting for this moment to be free
George William Stratman, age 75, fought a courageous fifteen month battle with pancreatic cancer. He calmly departed from us at St. Elizabeth Hospice on July, 27, 2023. Born on January 17, 1948 in Fort Thomas, KY to Leon "Lee" and Colette [Fipps] Stratman, he was raised in the greater Campbell County area and graduated from Newport Central Catholic High School. George trained as a fireman in the Air Force Reserves. He was a long-distance mail carrier for almost 40 years, retiring from MC of A. During his tenure he won Driver Of The Year Award and not one, but two 1 Million Miles Safe Driving Awards.
One would think that driving for a living would mean that George would like to be anywhere else other than behind the wheel in his free time, but this wasn't true. He adored taking trips with his love Brenda Stratman to destinations all over the US (Charleston, SC being a favorite). He was also always working on and perfecting his pride and joy: a 1957 Chevy Apache truck. George was an animal and nature lover. He and Brenda's backyard is devoted to nature while the front yard was always decorated with George's woodworking—most famously "Darryl" the Christmas Sasquatch and The Christmas Moose. George loved to hear people laugh and witness them be filled with joy. This special brother, dad, uncle and husband will be very much missed.
Those left here on earth to keep George's memory alive are his wife, Brenda Stratman; his daughter Sara Stratman; sister-in-law and brother-in-law Linda and Herb Hooks; nieces Angela Beard (Brandon) and Heather Meredith (Dennis); great nephews Carter and Nathan; nephew Jeff Sharp (Mary); niece-in-law Kathy Sharp; mother-in-law Carol Hooks; in addition to treasured cats Jack, Callie, and Louie.
George was preceded in death by his parents; brother Lee Stratman; sister Coletta Sharp; brother-in-law Ed Sharp; nephew Nick Sharp; beloved dogs Lucy, Brandy, and Abby; and special grand-dog Izzy.
Please help us celebrate George's life on Tuesday, August 1, 2023 at Chambers & Grubbs Funeral Home, 11382 Madison Pike, Independence, KY 41051. The family will receive guests from 10:00 AM until shortly before the time of service at 12:00 PM, also at the funeral home. Directly following the funeral service, George will be laid to rest at Highland Cemetery, 2167 Dixie Hwy, Fort Mitchell, KY 41017. If you would like to give an online or in-person memorial donation in honor of George, please consider The Lustgarten Foundation For Pancreatic Cancer Research or St. Elizabeth Hospice. The family requests that in lieu of flowers or other gifts of sympathy, you instead make a memorial donation.
To share a memory or photo of George or to leave the family an online condolence, please visit the corresponding tabs on this page.