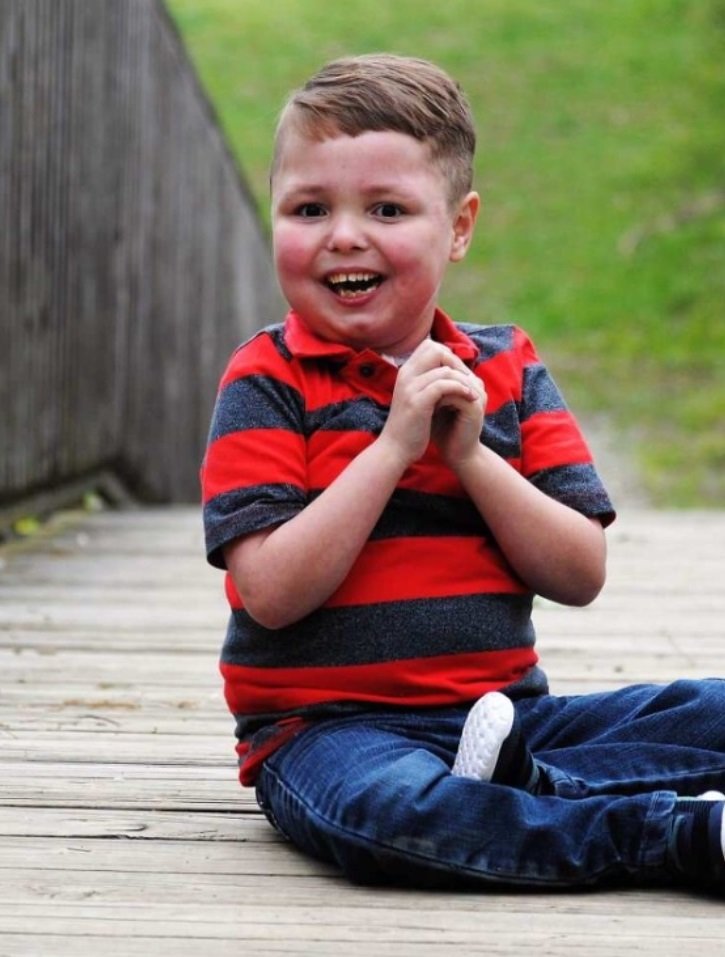 Obituary of Ethan Hollander
Ethan Jeremy Hollander, 9, of Burlington, KY passed away in his parents' arms, while listening to music, on Wednesday, October 18, 2017 at Cincinnati Children's Hospital Medical Center. Ethan, who had an infectious smile and laugh and the ability to change a person's entire day for the better, was a student at Longbranch Elementary School. Ethan's love for music, especially the keyboard and his dad's 80's Rock n' Roll, will never be forgotten.
Ethan was preceded in death by his sister, Ella Hollander; maternal grandmother, Andrea Insko; maternal grandfather, John Mairose, Sr.; maternal aunt, Melissa Adams; maternal great-grandfather, Ed Wilson; maternal great-grandmother, Audrey Rowland; paternal great-grandfather, Len Hollander; and paternal great-grandmother, Mildred Wesley.
Survivors include his loving parents, Nikkole Mairose Hollander and Chad Hollander; brothers, Gage and Zachary Hollander; grandparents, Lenny Hollander and Diane Hollander; great-grandparents, Edythe Hollander, Lois Wilson, and Bill Rowland; aunts and uncles, Lenny and Amy Hollander, John and Jessica Mairose, and Christine Overstreet; as well as a host of cousins, friends, and nurses who loved him dearly.
A celebration of life will be held at a later date and will be announced by Ethan's family.
Memorials are suggested to Cincinnati Children's Hospital Medical Center, 3333 Burnett Avenue, Cincinnati, OH 45229.

Honored to be entrusted with the care and satisfaction of families since 1906​

​