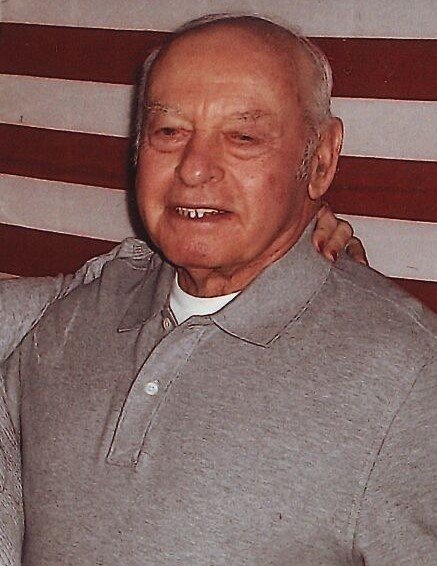 Obituary of John Wood
John C. "Check" Wood, age 83, of Walton, passed away at his residence on Monday, December 25, 2017. He was a retired Electrical Engineer for Mayers Electrical and a U.S. Army Air Corp Veteran of the 82nd Air Borne Division. "Check" was also a member of the Bradford Masonic Lodge #123 in Independence, KY and Union Electrician for IBEW #212. He enjoyed dancing, traveling, and working on his farm.
His wife, Dicy May Wood and daughter, Tammy Wood preceded him in death. He is survived by his sons, Gary D. Wood and Johnny Wood (Sheila); sister, Ann Perkins; grandchildren, Josh Wood (Christy), Jason Wood, Dwight Wood (Lindsay), John Wood, Jeremy Wood; and great-grandchildren, Kylie, Breelin, Isaiah, Ian, and Dylan.
The visitation will be Thursday, December 28, 2017 from 4 p.m. to 8 p.m. with Masonic services beginning at 7:30 p.m. at Chambers and Grubbs in Independence. His funeral service will be Friday, December 29, 2017, at 11 a.m. at the funeral home. Interment with military honors will be conducted at Independence Cemetery.
Memorials can be made to the Cholagiocarcinoma Foundation, 5526 West 13400 South, #510
Herriman, UT 84096.

Honored to be entrusted with the care and satisfaction of families since 1906​

​