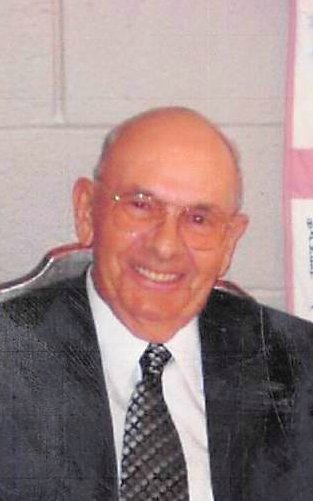 Obituary of Leonard "Kit" Spegal
Leonard "Kit" Spegal, age 96, of Independence, passed away on Friday, May 4, 2018 at St. Elizabeth Hospital in Edgewood.
He retired after 38 years from Butternut Bakery as a supervisor.
Kit enjoyed listening to classic country music and working in his garden and flower beds. He was one of the biggest UK basketball fans around.
Kit was also a United States Army Veteran, who served during WWII.
He is preceded in death by his 13 brothers and sisters; his wife, Helen Spegal; daughter, Patricia "Patty" Spegal-Cox and son-in-law, Jeff Fisk. Kit is survived by his loving daughter, Sue Fisk; beloved grandchildren, Beau Fisk, Dana Locklear (Brian), Devin Watkins (CT) and Diana Bay (Chris); and loving great-grandchildren, Taylor, Leah, Hannah, Lillian, Sebastian and McKenna.
A visitation for Kit will be held on Tuesday, May 8, 2018 from 10AM until the time of the Funeral Service, 12PM, at Chambers and Grubbs Funeral Home in Independence. Interment will immediately follow at Floral Hills Cemetery.
Memorial donations are suggested to the American Heart Association, 5211 Madison Rd., Cincinnati, OH 45227 or to the National Kidney Foundation, 615 Elsinore Pl. #400, Cincinnati, OH 45202.

Honored to be entrusted with the care and satisfaction of families since 1906​

​