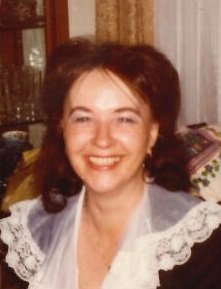 Obituary of Ella Mae Albertson
Ella Mae Albertson, of Latonia, KY passed away on Sunday, November 4, 2018 at Florence Park Care Center at the age of 79.
She was born in Covington, KY on February 13, 1939; the daughter of Stephen and Mary Elizabeth Jones. Ella had worked security for Panorama and was a member of Eggleston Methodist Church in Erlanger, KY. She enjoyed reading, dancing and getting the best deals at the flea market. Ella also loved traveling and going to the beach, especially in St. Augustine, FL. Her greatest joy, however, was spending time with her cherished family.
She was preceded in death by her parents; special friend, Alex Turner; several brothers and one sister.
Ella is survived by her loving children, John E. Albertson, Kim R. (Keith) Elsbernd, David C. Albertson and Lisa M. Sargent; sister, Roni L. Harrington; 8 grandchildren; 12 great-grandchildren; as well as many other relatives and friends who will mourn her loss and cherish her memory.
A Gathering of Friends will take place from 5:00 PM – 7:00 PM, followed by a Memorial Service at 7:00 PM on Thursday, November 8, 2018 at Chambers & Grubbs Funeral Home, 11382 Madison Pike, Independence, KY 41051.
Memorials in Ella's name made be made to the family c/o Chambers & Grubbs Funeral Home. In keeping with Ella's wishes, any donations will be used for a memorial in her honor near where she will be laid to rest in the Atlantic Ocean off the shores of St. Augustine Beach.

Honored to be entrusted with the care and satisfaction of families since 1906​

​