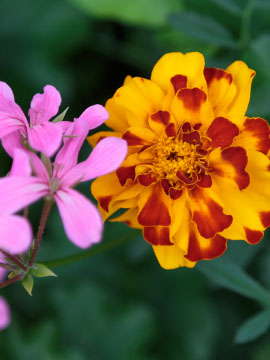 Obituary of Maurietta Josephine Beil
Maurietta Josephine Beil, after being baptized and confirmed, was welcomed into the loving arms of the Holy Family on Wednesday, February 19, 2020 at St. Elizabeth Medical Center in Edgewood, KY. She is survived by her loving parents, Wayne & Tiersa Beil; siblings, Wayne Joseph Beil, III, Isabella Marie Beil, Gemma Therese Beil, Rebecca Anne Beil, Anthony Joseph Beil, and Joachim Joseph Beil; grandparents, Wayne & Cathy Beil and Keith & Rosaire Jahnsen; great-grandparents, Colleen Hunkins and Marilyn Jahnsen.
Mass of the Angels will be Saturday, February 22, 2020, at 2 p.m. at Our Lady of the Assumption Catholic Church, 472 Beaver Rd., Walton, KY 41094. Interment will be at the Beil Family Cemetery in Crittenden.
Memorials may be sent in memory of Maurietta Josephine Beil to the Beil Family, c/o Chambers and Grubbs Funeral Home, 11382 Madison Pike, Independence, KY 41051.

Honored to be entrusted with the care and satisfaction of families since 1906​

​