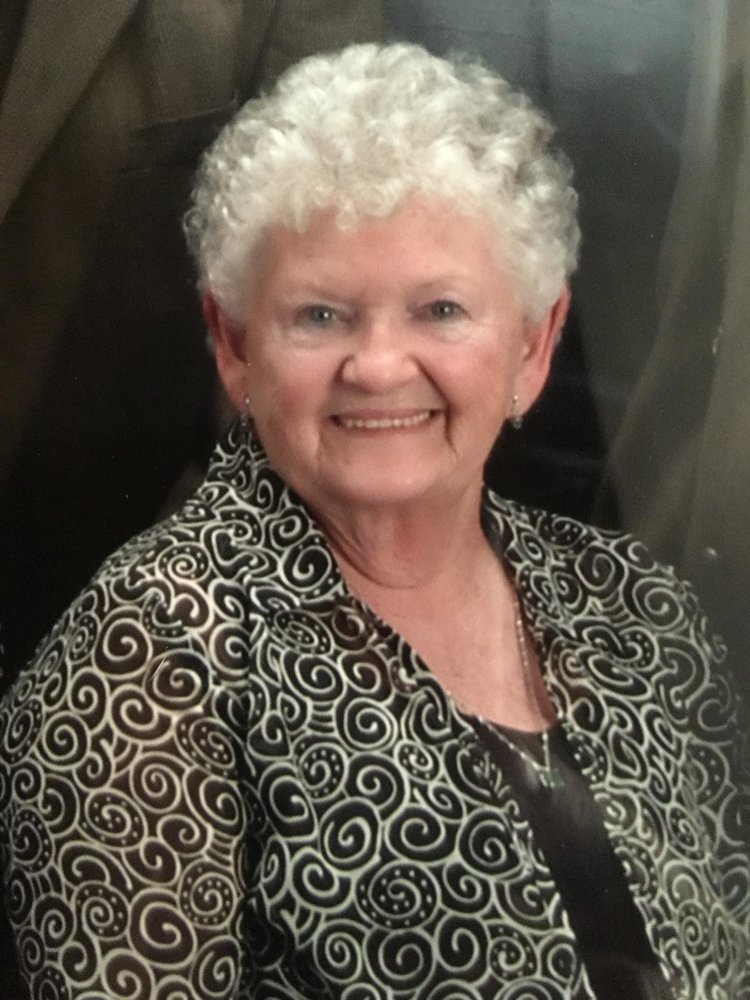 Obituary of Helen Feldhaus
Helen R. Feldhaus (nee Rump), age 94 of Covington, KY died peacefully in her home on Saturday, May 1st, 2021. Helen is remembered as a loving, caring, and vibrant woman who defied her age to embrace life.
Helen was a devoted wife of Alvin (Pete) Feldhaus and the loving mother of Denny (Margie), Tim (Anna), Don (Brenda), Diane (Mike) and Tom (Jim).
Helen grew up in Ft. Mitchell, KY; her father was the caretaker of St. Mary's Cemetery. Helen attended Blessed Sacrament School as a child and then Dixie Heights High School. She met the love of her life, Pete, at age 14; they were married upon his return home from war. Helen's wedding gown was created from a parachute silk, brought home for her by the love of her life. Helen and Pete loved to travel, loved to go dancing, raised 5 children together and immensely enjoyed their grandchildren. Family card games that extended well into the morning, cousin dance competitions, and fun with Grandma and Grandpa "Peep" was the way this family did life.
In later years, Helen re-imaged how she chose to "live". Helen loved to be on the water and to swim in the coldest of waters. She loved to drive her Mercury Marquis. Helen greatly enjoyed her traveling adventures across Europe and Africa with Tom & Jim; although famous trips to St. Thomas and USVI always topped her list of favorite destinations.
Helen is preceded in death by her husband, Pete; son, Denny; daughter, Diane; son-in-law, Mike; grandson, Mike; brother, Urban; sister, Rosemary; and sister Velma. Helen is survived by her sons Tim, Don, and Tom; seven grandchildren- Todd Feldhaus (Mary Jean), Tim Feldhaus, Scott Feldhaus (Aubrey), Meredith Caple McMillen (Darrin), Tad Feldhaus (Mandy), Brooke Smith (Tony), Megan Caple (Liz); and 12 great-grandchildren-Grace & Sophie Anderson, Ailey & Piper Feldhaus, Emersyn & Delaney McMillen, Isabelle, Ava, & Finn Feldhaus, Taylor, Brynn & Eddie Smith and many nieces, nephews, and great nieces and nephews.
A visitation and Celebration of Life service will be held Saturday, May 8, 2021 at St. Boniface and James Church, 304 Oak St, Ludlow, KY 41016, from 10am until time of Mass at 11:30 am. The family asks for adherence to COVID-19 precautions by wearing a mask and social distancing at the time of visitation and service.
Memorial donations can be made in Helen's name to American Cancer Society, PO Box 22478, Oklahoma City, OK, 73123.

Honored to be entrusted with the care and satisfaction of families since 1906​

​