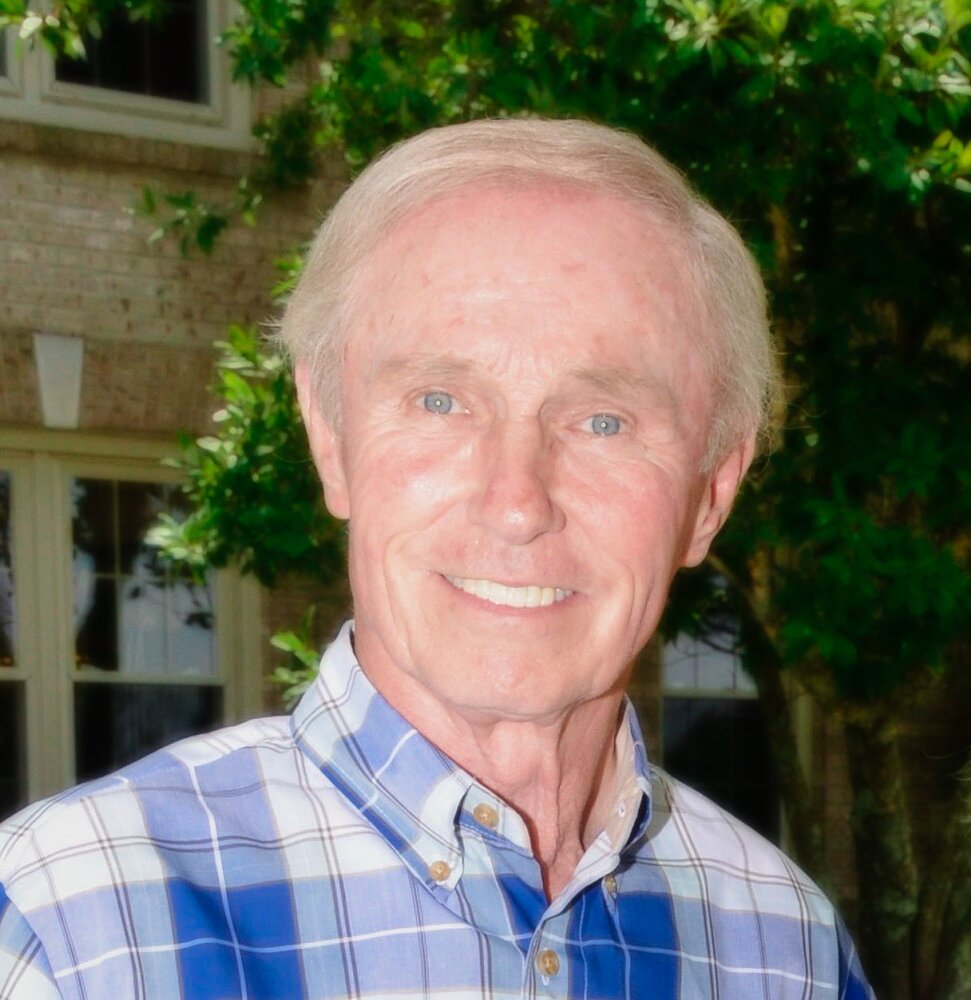 Obituary of Ronald Ray Tackett
Ronald Ray Tackett, age 76, of Warsaw, Kentucky passed away October 18, 2021, at the University of Kentucky Chandler Medical Center. Those who knew him know that he started a story from the beginning and included every detail. We hope this obituary captures the spirit of this extraordinary yet simple man.
He was born on Claxon Ridge in Monterey, Kentucky (Owen County) to the late Rev. Joseph Revel Tackett, Jr. and Emma Lee Mefford Tackett. He attended George Rogers Clark Elementary in Louisville for first, second and part of third grade while his Father was attending The Southern Baptist Theological Seminary. He completed third grade and fourth grade at Hebron Elementary while his Father was pastor of Sand Run Baptist Church. When he began fifth grade the family moved to Walton, Kentucky where his Father was pastor at First Baptist Church, Walton. He attended Walton-Verona schools through the twelfth grade.
From an early age Ron began sharpening his entrepreneurial skills. After attending Georgetown College and Morehead State University his love for antiques launched an early career when he opened his own antique shop on Dixie Highway near Walton. After purchasing property in Gallatin County in 1969. He moved his family there where he remained until his death. In the mid-seventies he received his real estate license and began the career that occupied the remainder of his life. While focusing mainly on the sale of land he is partly responsible for many of the beautiful subdivisions that are in the Walton/Richwood area. Tasked with the naming of the streets he chose to honor the families that lived on or near the area. He also purchased properties in several additional Kentucky counties. His passion for Kentucky would later inspire him to spend a summer traveling to each of the 120 counties. Another quest was spending many weekends traveling down the Kentucky River on a pontoon boat. The Kentucky Post published a story about this 1998 venture. His final project was the purchase of The Ghent House in Ghent, Kentucky. He spent over a year breathing new life into it. As a child he had memories of passing the historic home on US 42 while traveling to visit his Grandparents outside of Madison, Indiana. While most of his travel was within the confines of Kentucky he took joy in hearing about the adventures of his children and grandchildren beyond his beloved State. His main passion, however, was people. While going about his daily life, work and adventures he loved talking with people. His ability to strike up conversations with complete strangers is legendary. His knowledge about the history, people and happenings in Northern Kentucky was unmatched. He was supremely faithful and loyal to his family and friends. While he maintained extremely close relationships with many childhood friends, he had many special relationships with people he met along the way through work and his travels throughout Kentucky. His visits to former school teachers, Sunday school teachers, and other mentors in his life as they aged in their homes or nursing homes were a priority to him. He never wanted them to forget how grateful he was for the influence in his life. His faith in Christ instilled in him by his parents led him to many wonderful churches through the years, most spent at First Baptist Walton where his Father served as pastor for twelve years and where he and Brenda attended while raising their children. That faith fueled his passion for people and his desire to help many when they were at their lowest.
He was preceded in death by his parents, a niece, Amy McNeely and a nephew, Jared Porter. He is survived by his beloved wife of 54 years Brenda Ann Porter Tackett; Daughter, Shawn Rae Murdock and husband Shawn Lawrence Murdock of Walton; Son, Owen Lansing Tackett and wife, Kandice Jump Tackett of Lexington. He was Pop Pop to Grandchildren; Megan Rae Murdock Loschiavo (Brandon), Lawson Tackett Murdock, Aiden Cole Tackett, Maclain Shea Murdock, Hanna Rhae Tackett; Beloved Sister, Wanda Tackett McNeely (David); Beloved Brother, Danny Owen Tackett (Freida); Brothers-In Law; Robert Lansing Porter, Jr.(Connie) and Bart Daniel Porter (Emily); Nieces; Sara Moses, Nicole Molton, Amber Lester, Adelyn Porter and Juliet Porter; Nephews; Rev. Craig Tackett, Robert Porter III, Logan Porter, and many dear lifelong friends who were like family.
Visitation will be Friday, October 22, 2021 from 5-7 pm at First Baptist Church, Walton, KY. Saturday morning Visitation 10-11am with a service beginning at 11:00 am with Officiant Rev. Robert L. Karsner of Frankfort, KY. Chambers and Grubbs Funeral Home in Walton, KY is assisting the family. Burial will follow the service at New Bethel Cemetery, Verona, Kentucky.
Memorial Donations to Grace Baptist Church, 811 Bryan Ave., Lexington, KY 40505 and First Baptist Church, 47 South Main, Walton, KY 41094. For directions or to leave the family a message of condolence, please go to www.chambersandgrubbs.com.
To send flowers to the family or plant a tree in memory of Ronald Tackett, please visit Tribute Store

Honored to be entrusted with the care and satisfaction of families since 1906​

​